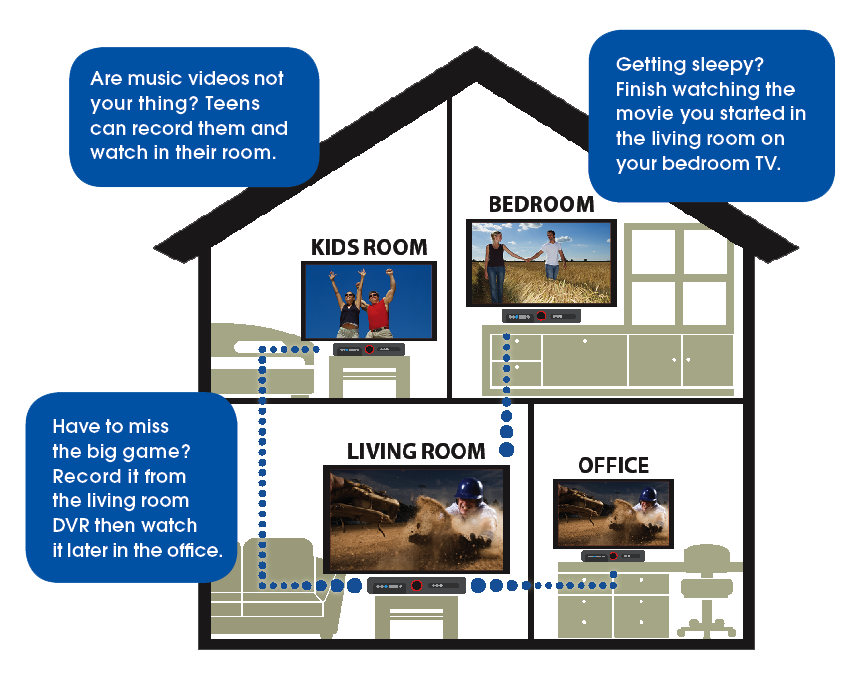 Enjoy the freedom to record and watch programs in multiple rooms with FusionTV's Whole-Home Cloud DVR.
With Whole-Home CDVR (Cloud Digital Video Recorder) service, it's quick and easy to automatically record an episode or a whole season and watch it at your convenience. You can view DVR recordings using any networked set-top box in your home, and even finish watching a recorded program in one room that was started in another. DVR until your heart's content!
Record up to 10 programs at once
Never lose your recordings to failed equipment or power outage*
Save time by fast-forwarding through recorded programming that doesn't interest you
Whole-Home CDVR Pricing
$9.95 – 250GB storage + 2 streams of recording 
$12.95 – 250 GB storage + 4 streams of recording – BEST VALUE!
$19.95 – 500 GB storage + 10 streams of recording
FusionTV+ Whole-Home CDVR allows you to watch TV on your terms with a touch of a button. It doesn't matter what time your program actually airs. Record it and watch when it's convenient for you. With your CDVR, you control the TV schedule.  Add Whole-Home CDVR to your account today by calling 563-245-4000.
*This feature is available with CDVR. If you have a traditional FusionTV DVR service installed before July 1, 2018, you will need to switch to CDVR to obtain this feature.