Clayton County Emergency Management Services Endorses Landline Service for Calling 9-1-1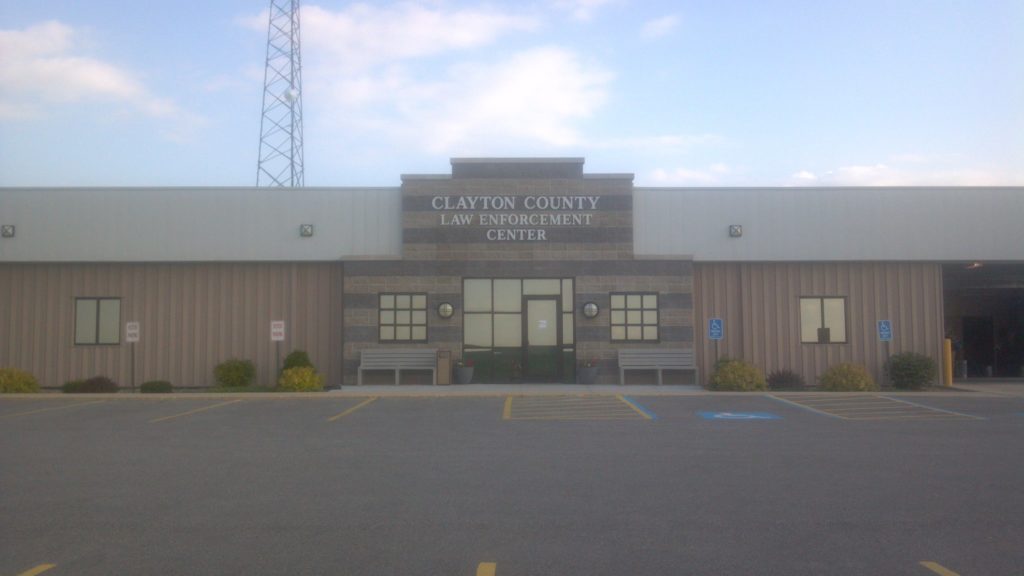 Cell phones – almost everyone has one. They are handy devices that can communicate, take photos and perform a myriad of other functions. However, when making an emergency E911 call, they may not be the best form of communication to get help quickly.
"Cell phones will not guarantee immediate assistance," County Emergency Management Services Director Joel Biggs said. "They will not give an accurate location."
Clayton County Sheriff's Department Dispatcher Kathy Bahls explained the problem "We have had E911 for about 20 years," she said. "When we put in the system, the landline was dominant. Using the lan line gave the address of the emergency and the caller's number, even if the communication was suddenly severed."
"Now we are back to basics," she continued. "When a caller uses a cell phone to report an emergency, we have to ask the caller's name, the call back number and where their location is. There is about a 90 percent chance that we will not know your exact position. We can get a general idea with GPS, but it all depends what tower your call is using. There is about a ¼ mile to a three mile accuracy radius."
"For example, if you are in McGregor, the call will go to a Wisconsin tower," she added. "We then get it forwarded. We get the call, but no information, so we have to call back to get what we need."
Bahls also noted that if there are too many cell phones using a particular tower, the tower crashes and the call is forwarded to another tower. She said the Dispatch Office once received a call from Waterloo 911 reporting a motorcycle accident at Osborne because the caller's cell phone was programmed to use a certain service, even though the victim was only eight miles from the Sheriff's Department.
To prove her point, an E911 call was made from inside the Dispatch Office. The address of the call on the 911 display screen showed that the location of the call was the tower on the Gunder Road, several miles away.
"The most important thing to know is that if you use a cell phone to call 911, we will need to get your location, name and other pertinent information," Dispatcher Jamie Schlee said. "Also, when you call 911 on either a land line or a cell phone, the call goes to another location and that location gives us some information. You might hear four or five rings before we pick up, but we pick up on the first ring after it is transferred to us. Just remember to stay on the phone and make sure we get all the information we need."
Alpine Communications General Manager Chris Hopp said that he has seen a number of Alpine customers switch to cell phone use only and drop their landline. "However, we also see some people, as they get older and become parents, gravitate back to the land line for security. Our basic cost for a landline is $16 a month, which isn't much for that added peace of mind."
Sara Hertrampf is Alpine's Sales and Marketing Director. "It is commonplace that people think cell phones will get themselves help right away," she said. "With cellular, that's not always possible. A landline is the most reliable way of getting help. We have a good relationship with the county on updating our database with new 911 addresses. When someone establishes service with us we make sure they get into the system. Our land line has battery backup, we use multiple routes and we make sure that our technicians fix problems as soon as possible."
"If you are using a cell phone, understand that the dispatchers are trying to help you as soon as possible, but you have to be patient," Biggs added. "It's the way the initial system was set up. Cells may or may not get you to where you want to be. You have to be patient. If a cell phone is used you will have to help the dispatcher get to you, and that may take critical time. The most reliable way to report an emergency is to use a regular landline phone if it is available."
Reprinted with permission from the Clayton County Register.