Summit Overview
Alpine Communications is on a mission to build thriving communities through connections.
We are hosting the area's first Connected Communities Summit, a ½ day event to help you learn how to share the incredible opportunities our region has for growth powered by broadband.  Join us to learn how leaders in our region are leveraging a valuable resource, fiber-optic broadband, for businesses, healthcare, education, telecommuting, and quality-of-life. You will leave the Connected Communities Summit empowered with the connections, relationships, knowledge, and enthusiasm to help our communities thrive in the future.
This event is FREE and lunch is provided. If you care about the future of Clayton and Fayette Counties and want to connect with leaders who share your passion, you must attend this exciting community development event.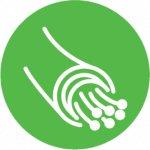 Who Should Attend: Visionaries, area influencers, business owners, regional economic development leaders, and community stakeholders such as city council members, chamber and economic development board members, county supervisors, city managers, business owners, builders, Realtors, educators, and school board members.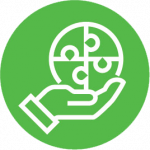 Why You Should Attend: Broadband will drive the 21st-century economy and Alpine's 100% fiber-optic Fusion Network is a key component that can fuel growth in businesses, healthcare, education, and quality-of-life.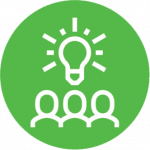 When and Where: Thursday, October 10, 2019, 8:30 a.m. – 1:00 p.m., Johnson's Reception Hall, 916 N High St, Elkader, IA 52043
Agenda
8:30 AM | Registration
9:00 AM | Welcome from Chris Hopp, Alpine Communications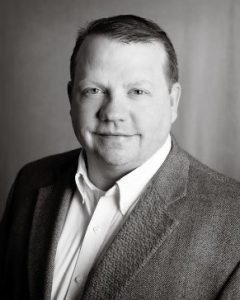 The rural resurgence is real. Workers and businesses seeking prosperity are migrating away from urban communities to older generation communities where opportunities exist. This transformation has created a clashing of economic development ecosystems known as "the edge". Communities need to understand that diversity and success can be found by seeking businesses and workers that are between communities—on the edge. Kresha will identify edges in economic development and explore strategies for communities to gain the attention of edge dwellers (workers, businesses and investors). He will discuss the importantance of rural broadband and Opportunity Zones and how community leaders should embrace the coming transformation to be successful.
10:15 AM | Innovators Panel Moderated by Bill Menner
Panelists:
11:15 AM | Connectors Panel Moderated by Ron Kresha
Panelists:
12:00 PM | Roundtable Luncheon
12:45 PM | Closing Remarks
Presenters and Panelists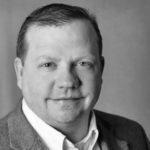 Married for 26 years and a family of one son and four daughters and no real retirement plan, Kresha has been promoting rural economic development growth in order to ensure his kids and grandkids move back to the home community. He has taught, coached, assisted communities with economic development and been the leading proponent of rural broadband in Minnesota. He currently is a co-founder of Golden Shovel Agency, the leading economic development communications firm in the nation, and holds a seat in the Minnesota House of Representatives. His career has just begun.
---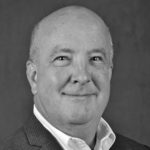 Bill Menner is the founder of The Bill Menner Group, a consulting firm focused on community development, rural partnerships, and economic vitality. Previous to the creation of that small business, Menner served the Obama Administration as Iowa's state director of USDA Rural Development. Prior to his White House appointment to USDA, Menner served as executive director of Poweshiek Iowa Development, a county-wide economic development organization based in Grinnell. In addition to acting as the county economic development director, he led downtown development, historic preservation and tourism efforts in the City of Grinnell.
---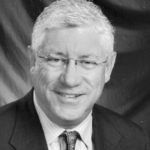 Mark has more than 33 years of economic development experience in Iowa. Mark develops strategies to strengthen ties between economic development organizations and industry in Iowa. Mark also assists the Economic Development Administration's University Center for Iowa and the Manufacturing Extension Partnership for Iowa. Mark has been a Certified Economic Developer for more than nine years.
---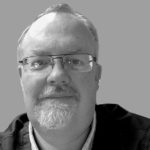 Jeff has been the sole economic developer for Butler County since the non-profit organization (Butler County Development Corp.) was formed in 2001.  In 2017, the organization merged with the Grundy County economic development organization to now serve both counties.  A new strategic plan was adopted, along with the new name.  As the lead economic development organization for the two-county region, Jeff has been involved with several industrial expansion and recruitment projects over the past 18 years.  Most recently, Jeff was instrumental in bringing the partners together for the development of a new rail industrial park, Butler Logistics Park.  Earlier this year, they successfully sited a large 230-acre project in the park, with a capital investment of 60 million dollars that will create at least 263 new jobs.   Kolb has also been very active in the Cedar Valley Regional Partnership, where he served as the first chairperson for the six-county marketing region.  Prior to his economic development career, Jeff had spent 15 years on the air in the Waterloo/Cedar Falls radio market.  Mr. Kolb has also served 19 years on the City Council in his hometown of Clarksville, where he also has been a longtime volunteer on the fire department and the EMS service.
---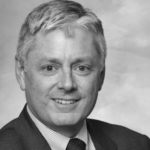 Dave Duncan has been the chief executive officer of the Iowa Communications Alliance since its formation in November 2013.  The Alliance is the voice of Iowa's rural communications industry, representing over 120 Iowa-based companies and 140 strategic partners that provide goods and services to them. Prior to the formation of the Alliance, Dave served as president of the Iowa Telecommunications Association for 11 years.
Before that Dave was an advocate for the franchised car and truck dealers in Iowa, serving as vice president of Public & Legal Affairs for the Iowa Automobile Dealers Association.  He started his life after college as an attorney for the Des Moines law firm of Grefe & Sidney. He graduated twice from the University of Iowa, earning a business degree and then a law degree. He and his wife Shari have one daughter at Iowa and one at Iowa State.
---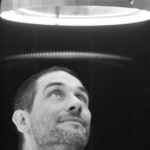 Adam Jackson Pollock is an award-winning lighting designer and founder of Fire Farm. His designs grace public areas of 5-star hotels around the world as well as private residential, visual merchandising, restaurant, health care, and commercial spaces. Fire Farm was started in a garage in Oakland, California in 1991 to mash up his sculptural theatrical lighting experience into designs that emotionally warm the spaces they inhabit.
Adam is dedicated to manufacturing all Fire Farm products in the United States and investing in his local community. He has created a work environment where 50% of the staff can walk to work, where employee safety and well-being is paramount, and the commitment to environmentally respectful work processes are maintained. In his spare time, he can be found down the street at the river surfing the waves in his short kayak or playing with his five children at their 1865 stone farmhouse on an acreage just outside of town.
---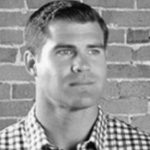 Brent Grinna founded EverTrue in 2010 after serving as a volunteer fundraiser for his undergraduate alma mater, Brown University. This experience led him to realize that the nonprofit world lacked the same technological advances available to the for-profit sector. Today, EverTrue's software gives advancement teams a comprehensive view of every donor by connecting their data to a hub of social and demographic information sources. More than half of the top 100 colleges use EverTrue's modern, mobile-first platform to engage alumni, fundraise, discover prospects, manage gift officer portfolios, and coordinate volunteer programs.
---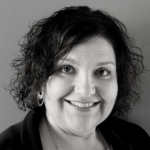 Jackie Lee, Director of Aggregate Marketing and Sales for Pattison Sand Company resides in Guttenberg, Iowa. For the past 2 years, Jackie has been instrumental in the launching of the Aggregate Division at Pattison's.  Growing year over year key performance metrics by 47%, Jackie is passionate about positioning the company as a leader in the crushed limestone marketplace. With 25 years of multi-channel marketing experience behind her, Jackie also transformed the company's website and social media platforms while delivering measurable results to the bottom line.
---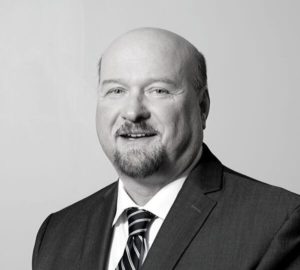 Lavern has 30 plus years' experience in healthcare as a Registered Nurse and Administrator and is a talented, results-oriented leader with dual masters' degree in business administration (MBA) Finance and Health Care Administration. Board-certified by the American Nurses Credentialing Center, NEA-BC, (Nurse Executive Advanced – Board Certified) for Nursing Leadership. Extensive experience in hospital operations, ambulatory surgery development and operations, nursing home administration, managing multiple nursing and non-nursing departments, strategic planning, development and implementation of patient care services programs. Strong business acumen with a relentless focus on process improvement, utilizing LEAN methodology.
---
Ketaki Poyekar Hauber | Studio K8Ki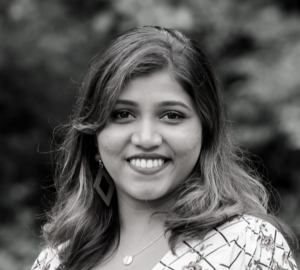 Ketaki Poyekar Hauber is a Mumbai born brand and website designer, consultant and founder of Studio K8Ki. She boasts 10 years of experience in design and technology and has spent 6 years of her career working for companies in the San Francisco Bay Area.
Today, she's using her expertise to serve businesses with an emphasis on social impact and community building. She consults privately with small and medium-sized businesses and is starting her newsletter soon that will be a great resource for businesses. When she's not working, you can find Ketaki biking around the town with her husband, or enjoying a walk with her dog. Her personal branding elements are bright colors, big visions, and bold ideas.
---